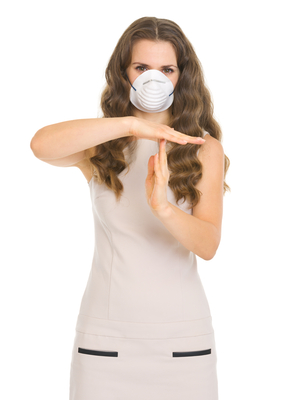 We always look for some "miracle" pill to cure our sickness. Searching for the best allergy medicine will not help you to become allergy free.  It often puts you even father from the goal of achieving 100% relief.
Only a holistic allergy treatment approach will lead you to become allergy free and to restore your good health.
First, I want you know that it is Real to become allergy free and free from sicknesses caused by allergy.  I have proved this through my 20 year journey of restoring my health.
Second, I am going to show you 'step by step' the way to become allergy free and restore your health.  The steps are simple to understand and easy to follow.
Third, it is imperative for you to be persistent and disciplined in order to become healthy again.
You might ask what I mean by "holistic approach".  It is more than just relating to natural therapies and alternative medicine.  Holistic approach refers to the whole person's health: body, mind, environment, relationships, and purpose of life.
The Western medical system is based on the illness and drug model.  Using modern equipment and laboratory tests, physicians are taught to diagnose solely the 'health problem and prescribe the drug therapy to treat the symptoms of the illness.  They are not focused on how to help the individual get his/her total health back.
As a result, our body imbalance becomes worse and our immune system gives up on us.  We slowly become sicker by the day.
I will NOW share with you the story of how I became allergy and sickness free!
I originally had a strong allergy to different foods, a seasonal allergy with coughing, running nose, chronic sever migraine headaches, chronic abdominal pains with gastritis, bile reflux, gallbladder pain, nausea, back pain, gynecological problems, lack of energy, anemia, and emotional problems.  Quite a handful.
My initial food intolerance, seasonal allergy, migraine, bile reflux, and gallbladder pains developed after appendix removal at the age of 18 in Moscow, Russia.  I had been struggling with my sicknesses for several years till I met my osteopath chiropractor and a Tibetan Naturopath Doctor.  They began helping me to manage my sickness.  After having osteopath treatments, practicing Chinese energy exercise and taking Tibetan herbs, I was able to function better with less pain. Unfortunately, the sickness remained.  I felt good for one to two weeks, and then became sick again for several days.
It became a bigger challenge after I had my daughter at the age of 40 and moved from Russia to the U.S.  The birth and move had a large negative physical impact on my body.  I became sick almost every day with constant migraine headaches, bile reflux, stomach pains, nausea, seasonal allergies and intolerance for most foods.
Since I did not know a good osteopath chiropractor, I decided to try Western medical doctors.  I spent thousands of dollars on numerous tests, including blood tests, endoscopy, ultra sounds and etc.  I tried all kinds of migraine pills, stomach pills for acid, bile reflux and allergy medications.  I was advised to do several surgeries for gallbladder removal and for my bile reflux with no guaranty of any cure.
All of these treatments made me feel WORSE than ever.
Luckily, I decided to seek elsewhere before having surgery.  I remembered how long it took for my body to recover from my previous surgery.
On top of my health issues, my two year old daughter began to show signs of food allergies.  She could not eat most foods without breaking out in rashes on the face and eczema on her legs.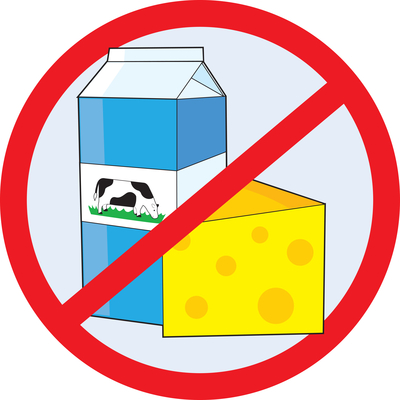 I felt desperate and had to find a way to stop this madness.  By then we lived in Saratoga Springs, NY, which as name would suggest is famous for its many natural mineral springs.  Many go there for natural health and spa treatments. There are a lot of holistic doctors in Saratoga Springs.  After searching for couple months, I met a woman who told me about her three year daughter, who had severe allergy reaction to all dairy products.  She told me that after certain acupuncture treatments her daughter became healthy again.  She now can eat all dairy products.
At first my husband and I were skeptical as this sounded too good to be true. As I was desperate, I decided to give acupuncture a try.
This is how I met a Nambudripad's Allergy Elimination Techniques ('NAET') doctor and learned about this revolutionary allergy eliminating techniques.
NAET –is the revolutionary and holistic treatment for the permanent elimination of food, seasonal and environmental allergy.
During our first visit, the NAET doctor tested my daughter and me for allergies.  She found out that we were both allergic to most vitamins, minerals, foods, smells, grasses, trees, etc.  She then treated us for eggs mix during the first visit.
Being exposed to allergy items such as eggs in small amounts every day affects your immune system over time.  Gradually, your entire body (organs, skin, circulation, bones, joints, etc.) become seriously ill.
Imagine if you are allergic to a hundred things how difficult it would be for your immune system to do its job and protect you from each.
The next day, my daughter and I both had eggs for breakfast.  My daughter looked normal with no rash. I had no stomach pain.  I was very excited to see this result and to get my first indication that NAET works.  I began to see the light at the end of the tunnel.  I knew that I had found the treatment that would help us to become healthy again.  After several treatments in Saratoga Springs,  NY,
we had to move to Minneapolis, MN because of my husband's job. I found another NAET practitioner there and continued my treatments, eventually eliminating my daughter's and my allergies – one by one.
As a result, I decided to learn as much as possible about NAET. My NAET doctor recommended a book written by the founder of NAET, Dr.Devi S. Nambudripad. 
So, I read my first NAET book Say Good-Bye to Illness (3rd Edition)
 by Dr. Nambudripad.  I was very impressed by the book, learning a l
ot from it.  I even have discovered the same health problems I had in the book.
After reading the
book, I became even more convinced that this is the Way to get our good health back.
You are luckier than I am.  You do not need to suffer for twenty years, as I did, before finding the answer.
This video was published by a certified NAET practitioner Carylann Bautz CNC, CMT.
So in summary, the following is the way to become allergy free
:
1. Learn about Dr. Devi Nambudripad's allergy elimination technique (NAET) on my website and from her book "Say Good-Bye to Illness (3rd Edition)
"
2. Find your local NAET practitioners.  It is important to find one that has certifications from Dr. Devi Namburipad's school.  Dr. Nambudripad is very strict in granting her certificates.  Many claim to be NAET doctors without ever having the proper training and education.  Protect yourself from visiting imitators and wasting your time and money.  Go to the NAET website   to find a certified practitioner.  You can read all the credentials and certifications there as well;
3. Then make an appointment with a certified NAET doctor;
4. After consultation and treatments with your NAET doctor it will be very BENEFICIAL to visit a chiropractor.  This is what I did and it helped me tremendously.  I recommend that you ask your NAET doctor for the referral to a chiropractor as there are so many to choose from.  Unfortunately not all of the chiropractors  provide the quality of treatment necessary for good health.  It sometimes appears there are more chiropractors than fast food restaurants;
5. Finally, you may need to get Naturopathic supplements to help restore and support your immune system.
In future posts, I will be write more  about what allergy is, what causes it, seasonal and food allergy treatments with NAET doctor, sickness caused by allergy, child allergy, self-diagnose, self-treatment, naturopath supplements, organic vitamins, etc..
Do not wait! Get your own life in your hands and start restoring your good health.
If you have any questions regarding my post, please leave them below.  I will be sure to get back to you within next 24 hours (often much quicker).
To your good health,
Tanya