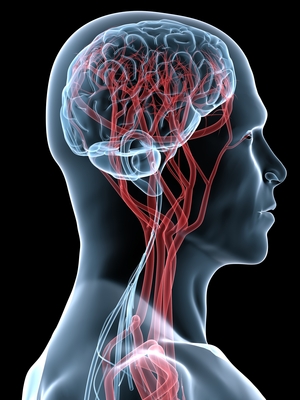 Holistic allergy treatment REALLY does work IF you precisely follow the treatment protocol with a certified Nambudripad's Allergy Elimination Techniques ('NAET') doctor.  My family and I are a true testament to this fact.
I read many negative reviews when I first carried out research on NAET treatment.  It made me seriously think twice before undergoing such treatments.  However since I was desperate, I decided to proceed with NAET treatments.  I have never regretted my decision.
You can read about this in my post  "How to Become Allergy Free – 5 Steps You Need to Know".
The NAET doctor, and the book "Say Good-Bye to Illness" by the founder of NAET treatment, Dr. Devi S. Nambudripad helped my family and me become allergy free, thereby restoring our health.  In addition they taught us how to support a healthy body in order to prevent future sickness.
We use this priceless knowledge every day.
Reading critical articles about NAET treatment that contain statements such as: "it is a fraud", "it is a wacked treatment", "it has lack of scientific proof", and "it is a potentially dangerous technique" make me angry and frustrated.
I suppose these critical reviews were written by people who either:
never had a true NAET treatment;
had a treatment with a noncertified NAET doctor;
did not follow NAET treatment protocol accordingly; and/or
were paid to post critical reviews by competitors.
Currently, Western medicine offers people with allergies two alternatives:
(1) avoid contact with allergen or (2) go through drug treatment, using both steroids and antihistamines to control allergic symptoms.
The complete avoidance of allergens can be very difficult.  For example, with a seasonal allergy, people constantly inhale pollen.  Their only solution during the allergy season is to travel to a region where plant and trees to which they are allergic to do not exist.
However, if you are allergic to vitamins, minerals, chemicals, formaldehyde, and perfumes, it is impossible to avoid these substances completely as you are exposed to them everywhere.
We are constantly surrounded by minerals in the water, vitamins in foods, pollens in the air, people and cars with smells, chemicals in the house, shops and hospitals, etc.  In my case, I was allergic to the all above mentioned allergens.  The list of my allergens was endless.  My body was exposed to these allergens 24 hours a day, resulting in my body becoming extremely weak and developing many chronic illnesses – till I started NAET treatments.
What does NAET make different from other treatments?
NAET treatments actually ELIMINATE allergies, making the avoidance of allergens no longer necessary.  NAET is completely natural and painless.  Anybody can be treated with NAET, including newborn babies, the elderly and even pets.
Now, I will explain,as simply as possible, the principals upon which NAET allergy treatment are based.
NAET is a holistic energy-blockage removal treatment.
In order to comprehend better how NAET actually works, you first need to understand how our nervous system is organized.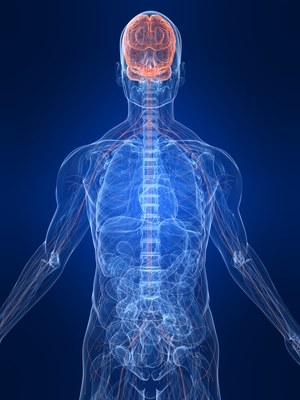 Dr. Devi S. Nambudripad explains in her book "Say Good-Bye to Illness" that the brain and spinal cord are the two main components of the central nervous system.
The brain functions as the body's "computer" that controls proper function of the entire body.  The brain continually receives and analyzes information from the nerve fibers about conditions inside and outside of the body.  In return, the brain sends out messages that manage the body's actions and functions.
The brain, through 31 pairs of spinal nerves, operates the entire body's function.
Sympathetic and parasympathetic nerves radiate from the spinal cord to all parts of the body.
Dr. Devi S. Nambudripad explains that illness is a warning given by the brain to the rest of the body regarding energy blockages within the meridians.  Any abnormal body conditions (e.g. headaches, pain, inflammation, fever, heart attacks, tumors, abnormal growths) are the brain's signal of the possible danger if the energy blockages are not removed over time.
I explained in my post "Why Do People Have Allergies – MYSTERY Solved!" that there are three levels on which energy blockages can occur in a meridian.  These are: (1) physical, (2) nutritional and (3) emotional.
Regular physical exercise helps to push away energy blockages from the meridians.  Nutritional and emotional energy blockages can be temporally removed by a chiropractor and/or an acupuncture practitioner, and/or by using herb supplements.  This helps an individual obtain some relief.  However, it does not solve the health problem, since the cause of energy blockages – allergen is still present.
Before NAET treatments,I had osteopath treatments, practice the Chinese energy exercise, and took Tibetan herbs.  They all helped me remove energy blockages temporally.  Unfortunately, they did not help me eliminate the cause of my sicknesses – allergy.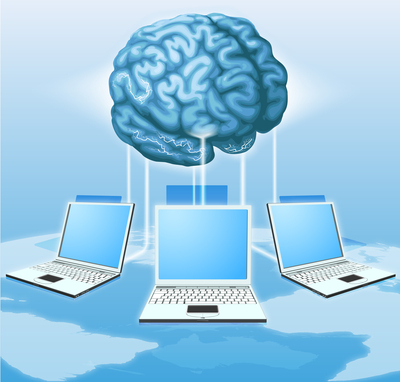 NAET treatment can remove the energy blockages in energy meridian and restore normal energy flows over a short period of time.  As a result, the brain will again operate and properly coordinate with the body.  When the brain does not coordinate with organs, their functions are damaged.
When energy circulation is restored, the organs resume functioning normally.  The brain and body are again working together. The body assumes the perfect balance – called homeostasis.  Allergies and disease no longer affect the body.  The body resumes absorbing all the nutrients from foods.
Our brain's "computer" can be reprogrammed through NAET treatments.  We only need to acquire the corrected program in order to fix the health problem.
During NAET treatment, the central nervous system is moderately stimulated in the presence of each allergen, in order to reprogram the brain with the 'new message'.   This is accomplished through the stimulation of the spinal nerves using specific acupressure and spinal manipulation.  Neither drugs nor allergy shots are used during the NAET treatment.
In my post "Your First Experience with a Certified NAET Doctor – 7 Steps To a Successful Cure!" I explain in details what steps you go through during NAET treatments.
NAET helped my family and me become allergy free and restored our health.  It can help you as well.
Please post any questions you may have and I will be sure to get back to you within the next 24 hours, if not sooner.
To your good health,
Tanya